149024764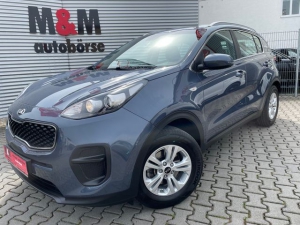 First registration
3/2018
Vehicle category
off-road vehicle
Vehicle type
used vehicle
Transmission
Manual transmission
Used Vehicle Guarantee
Yes
trim
fabric interior trim black
Consumption
MPG combined*
6.7 l/100 km
Environment badge
Green EPA Sticker
Equipment
3rd stop light
ABS anti-blocking system
Accident-free
air conditioning
Always Dealer Service Maintained
autom. tire pressure control
AUX in connection
back seat divided
Bluetooth hands-free kit
Brake assistant
Central arm rest
central locking system
Driver's seat height adjustable
driver´s airbag
Electric wing mirror
electronic immobilizer
ESP
first hand
Front Sidebags
Front Side Head Airbags
Hands-free module
heating of seats
Hill descent control
Hill hold control
ISOFIX child safety car seat bracket
light alloy rims
metallic
more features included
multi-functional steering wheel
Non-Smoker Vehicle
on-board computer/travel computer
Parking assistance sensors rear
parking distance control system
Passenger Airbag
power steering
power windows (front+rear)
radio-cd
Rear Side Head Airbags
Roof spoiler
steering column man./el. adjustable
Techn./Emissions Inspection New
trunk cover
USB connection
Used Vehicle Guarantee
Note
---
KIA Sportage Edition 7 2WD 1.Hand/Anhängerkupplung/Einparkhilfe hinten/Tempomat/ Abgasnorm Euro 6/ Bremsassistent/ USB-Anschluss + AUX-IN-Anschluss/ Sitzheizung + Lenkrad Heizung/ 16/´´ Alu/ Sommer+ Winterreifen
---


Sonderausstattung:
Metallic-Lackierung
Weitere Ausstattung:
3. Bremsleuchte, Airbag Beifahrerseite abschaltbar, Airbag Fahrer-/Beifahrerseite, Aktives Bremslicht (ESS), Audiosystem KIA CD/MP3-Radio, Außenspiegel elektr. verstellbar, beide, Außenspiegel Wagenfarbe, Bordcomputer, Bremsassistent, Chromeinfassung Seitenfenster, Dachspoiler, Fahrassistenz-System: Bergabfahr-Assistent, Fahrassistenz-System: Berganfahr-Assistent, Fensterheber elektrisch vorn + hinten, Freisprecheinrichtung Bluetooth, Fußmatten, Füllstandsanzeige Scheibenwaschanlage, Gegenlenkunterstützung (Vehicle Stability Management, VSM), Getränkehalter hinten, Gurtstraffer mit Kraftbegrenzer, Heckscheibe heizbar, Heckscheibenwischer, Isofix-Aufnahmen für Kindersitz, Karosserie: 5-türig, Kopf-Airbag-System vorn und hinten, Laderaumabdeckung, Lenksäule (Lenkrad) höhen-/längsverstellbar, LM-Felgen, Luftausströmer im Fond mitte, Mittelarmlehne hinten, Motor 1, 6 Ltr. - 97 kW GDI KAT, Multifunktion für Lenkrad, Radstand 2670 mm, Reifen-Reparaturset, Reifendruck-Kontrollsystem, Rücksitzlehne geteilt/klappbar, Schadstoffarm nach Abgasnorm Euro 6, Schalt-/Wählhebelgriff Leder, Schaltpunktanzeige, Seitenairbag, Sicherheitsgurte vorn höhenverstellbar, Sitz vorn links höhenverstellbar, Sitzbezug / Polsterung: Stoff, Sonnenblenden mit Spiegel (beleuchtet), Steckdose (12V-Anschluß) in Mittelkonsole, Stoßfänger Wagenfarbe, Türgriffe außen Wagenfarbe, USB-Anschluss + AUX-IN-Anschluss
---
Bei Kauf wird auf Wunsch ein Zustandsbericht erstellt, Finanzierung und Inzahlungnahme möglich, Irrtümer und Zwischenverkauf vorbehalten.
---
Partner (name, surname)
Alen Markovic
+49 6151 / 204 83


Richard Müller
Verkauf
+49 6151 / 204 83


Bernd Meyer
Geschäftsführung
+49 6151 / 204 87


Erwin Neufeld
Verkauf
+49 6151 / 204 83

* More information about the official fuel consumption and official specific CO2 emissions of new cars can be found in the guide on fuel consumption and CO2 emissions of new cars", which is available free of charge at all sales outlets and at the "Deutsche Automobil Treuhand GmbH" at www.dat.de
Data protection notice
To process your request through webmobil24.com and service providers commissioned by webmobil24.com, your above-mentioned personal data is collected processed, transmitted or used, and - if required for executing or processing the inquiry - transmitted to companies associated with webmobil24.com, to service providers or a partner of webmobil24.com to be processed or used. If data is transferred to countries outside the EEA to the above-mentioned parties and processed there (e.g. for technical storage and processing by the authorised data processing service provider in the US), this is of course done in full compliance with applicable regulations for the protection of personal data. By submitting this form you agree that you may be contacted by e-mail for the above-mentioned purposes. If you do not want your data to be used for the above-mentioned purposes, please contact the above-mentioned supplier.
Sell ââgood pictures vehicles: 36 XXL photos, + slideshow and video on every vehicle possible.

The most important vehicle information at a glance.

Contact person can be used individually or generated from the data of the e-mail response system.

Quality management - Envkv or quality seal are uploaded automatically

Contact person can be used individually or generated from the data of the e-mail response system.

For lovers of detail: adjustment of all features possible.

The way to your dealership: That's how the customer always finds you!