149338915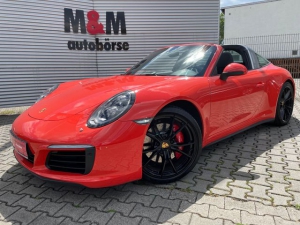 Vehicle category
Convertible
Vehicle type
Pre Owned Vehicle
Transmission
Automatic Transmission
interior/fabric
leather interior trim black
Consumption
Environment badge
Green EPA Sticker
Equipment
2 Owner
ABS anti-blocking system
Accident-free
Aluminum Rims
Always Dealer Service Maintained
ASR acceleration skid control
Automatic Climate Control
Automatic Dimming Rearview Mirror
Bluetooth hands-free kit
Breakdown kit
Center Arm Rest
Country version Germany
Driver Airbag
El. handbrake
Electronic Immobilizer
ESP
folding exterior rear view mirrors
Front Sidebags
Front Side Head Airbags
Hands-free module
Heated Exterior Rear View Mirrors
Heated Front Seats
Heated Seats
ISOFIX child safety car seat bracket
Multi Function Steering Wheel
Navigation
Non Smoker Vehicle
On Board Travel Computer
Parking assistance camera
Parking assistance sensors front
Parking assistance sensors rear
parking distance control system
Passenger Airbag
power locks
power side mirrors
Power Steering
Power Windows
Premium Sound Package
Quattro (4x4)
Radio/CD
Rain Sensor
Sensor Lights
Sports Exhaust
Sports Package
Sports Seats / Bucket Seats
Start-stop automatic
steering column man./el. adjustable
Tire Pressure System
Waranty
Note
---
PORSCHE 911 Targa 4S PDK/Sport-Chrono-Paket/BOSE-Surround-Sound/Klappenauspuff/Carbon-Schalensitze/PDLS+/PDC+Kamera/GT-Sportlenkrad
---

Sonderausstattung:Anzeigeinstrumente mit farbigem Hintergrund, Außen-/Innenspiegel mit Abblendautomatik und Regensensor, Außenspiegel elektr. anklappbar, Einstiegsblenden (Edelstahl), Fahrassistenz-System: Park-Assistent vorn und hinten inkl. Rückfahrkamera, Fahrassistenz-System: Verkehrszeichenerkennung, Frontscheibe mit Bandfilter oben, Fußmatten, Fzg. ohne Modellbezeichnung, Hauptscheinwerfer LED, schwarz, inkl. Porsche Dynamic Light System Plus (PDLS+), Lenksäule (Lenkrad) elektr. verstellbar, Liftsystem Vorderachse, Mittelkonsole / Ablagenetz, Mittelkonsole, Blende vorn Aluminium, Radnaben - Abdeckungen Porschewappen farbig, Raucher-Paket, Sitzheizung vorn, Sonderlackierung, Sound-System BOSE, Sport-Auspuffanlage, Sport-Chrono-Paket, Sport-Schalensitze vorn inkl. Memory-Paket, VierradlenkungWeitere Ausstattung:
Airbag Fahrer-/Beifahrerseite, Antischlupfregelung (ASR), Automatisches Bremsen Differential (ABD), Außenspiegel asphärisch, links, Außenspiegel elektr. verstell- und heizbar, beide, Bordcomputer, Bremssättel Rot lackiert, Connect Plus (Bluetooth, Apple CarPlay, WLAN, Vehicle-Tracking-System), Einschaltautomatik für Fahrlicht, Fahrassistenz-System: Park-Assistent, Getränkehalter, Heckleuchten LED, Heckscheibe heizbar, Heckspoiler, Innenausstattung: Leder, Isofix-Aufnahmen für Kindersitz an Rücksitz, Karosserie: 2-türig, Klimaautomatik, Kopf-Airbag-System Porsche Side Impact Protection System (POSIP), Kopf-Schulter-Airbag vorn (Thoraxbag), Lenksäule (Lenkrad) verstellbar, LM-Felgen, Make-up-Spiegel im Fond beleuchtet, Modellpflege, Motor 3, 0 Ltr. - 309 kW KAT, Motor-Schleppmoment-Regulator (MSR), Parkbremse elektrisch, Porsche Active Suspension Management (PASM), Porsche Communications Management (PCM) inkl. DVD - Navigationsmodul (erweitert), Reifen-Reparaturkit, Reifendruck-Kontrollsystem, Schadstoffarm nach Abgasnorm Euro 6, Seitenairbag vorn, Sonnenblenden mit Spiegel (beleuchtet), Start/Stop-Anlage, Targa, Verglasung getönt
---
Bei Kauf wird auf Wunsch ein Zustandsbericht erstellt, Finanzierung und Inzahlungnahme möglich, Irrtümer und Zwischenverkauf vorbehalten.
---
Owner (name, last name)
Alen Markovic
+49 6151 / 204 83


Richard Müller
Verkauf
+49 6151 / 204 83


Bernd Meyer
Geschäftsführung
+49 6151 / 204 87


Erwin Neufeld
Verkauf
+49 6151 / 204 83

* More information about the official fuel consumption and official specific CO2 emissions of new cars can be found in the guide on fuel consumption and CO2 emissions of new cars", which is available free of charge at all sales outlets and at the "Deutsche Automobil Treuhand GmbH" at www.dat.de
Data protection notice
To process your request through webmobil24.com and service providers commissioned by webmobil24.com, your above-mentioned personal data is collected processed, transmitted or used, and - if required for executing or processing the inquiry - transmitted to companies associated with webmobil24.com, to service providers or a partner of webmobil24.com to be processed or used. If data is transferred to countries outside the EEA to the above-mentioned parties and processed there (e.g. for technical storage and processing by the authorised data processing service provider in the US), this is of course done in full compliance with applicable regulations for the protection of personal data. By submitting this form you agree that you may be contacted by e-mail for the above-mentioned purposes. If you do not want your data to be used for the above-mentioned purposes, please contact the above-mentioned supplier.
Sell ââgood pictures vehicles: 36 XXL photos, + slideshow and video on every vehicle possible.

The most important vehicle information at a glance.

Contact person can be used individually or generated from the data of the e-mail response system.

Quality management - Envkv or quality seal are uploaded automatically

Contact person can be used individually or generated from the data of the e-mail response system.

For lovers of detail: adjustment of all features possible.

The way to your dealership: That's how the customer always finds you!