134919351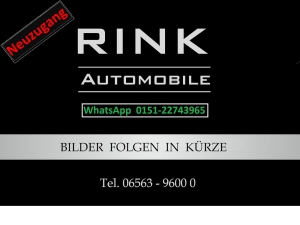 First registration
8/2009
Vehicle type
used vehicle
Special equipment
Techn./Emissions Inspection New
Note
Herzlich willkommen bei Ihrem freundlichen Autohaus Rink !
WhatsApp 0151-22743965
Kipper zu verkaufen Ideal auf für Minibagger Transport!
Kipper HKD D41
mit Auffahrrampen
MWST Ausweisbar
Zulässige Gesamtmasse 2700kg
Stützlast 100kg
_____________________________________________________________
Finanzierung ab 3, 99% möglich!
Inzahlungnahme möglich!
Die im Internet gemachten Angaben sind unverbindliche Beschreibungen. Sie stellen
keine zugesicherten Eigenschaften dar. Der Verkäufer haftet nicht für Tipp und
Datenübermittlungsfehler sowie Änderungen und Eingabefehler. Bitte überprüfen
Sie die Richtigkeit der Ausstattungsmerkmale vor dem Kauf direkt am Fahrzeug.
Zubehörangaben ohne Gewähr. Irrtümer und Zwischenverkauf vorbehalten.
Diese Anzeige ist als Aufforderung zur Abgabe eines Angebotes zu verstehen.
* More information about the official fuel consumption and official specific CO2 emissions of new cars can be found in the guide on fuel consumption and CO2 emissions of new cars", which is available free of charge at all sales outlets and at the "Deutsche Automobil Treuhand GmbH" at www.dat.de
Data protection notice
To process your request through webmobil24.com and service providers commissioned by webmobil24.com, your above-mentioned personal data is collected processed, transmitted or used, and - if required for executing or processing the inquiry - transmitted to companies associated with webmobil24.com, to service providers or a partner of webmobil24.com to be processed or used. If data is transferred to countries outside the EEA to the above-mentioned parties and processed there (e.g. for technical storage and processing by the authorised data processing service provider in the US), this is of course done in full compliance with applicable regulations for the protection of personal data. By submitting this form you agree that you may be contacted by e-mail for the above-mentioned purposes. If you do not want your data to be used for the above-mentioned purposes, please contact the above-mentioned supplier.
Sell ââgood pictures vehicles: 36 XXL photos, + slideshow and video on every vehicle possible.

The most important vehicle information at a glance.

Contact person can be used individually or generated from the data of the e-mail response system.

Quality management - Envkv or quality seal are uploaded automatically

Contact person can be used individually or generated from the data of the e-mail response system.

For lovers of detail: adjustment of all features possible.

The way to your dealership: That's how the customer always finds you!