141863782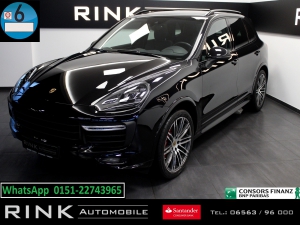 Manufacturer RRP
121.000 EUR
Vehicle category
Off-Road Vehicle
Vehicle type
Pre Owned Vehicle
Transmission
Automatic gearbox (8 gears)
More information
interior/fabric
leather interior trim charcoal
Consumption
Environment badge
Green EPA Sticker
Equipment
3rd Party Warranty
4 entry doors
ABS anti-blocking system
Activated Charcoal Cabin Filter
Adaptive Head Lights
ADS adaptive damping system
Air Ride
Always Dealer Maintained
Always Dealer Service Maintained
AM/FM Radio/MP3
Ambient lighting
Anti Theft Alarm System
Automatic Climate Control
Automatic Dimming Rearview Mirror
AUX in connection
Bi-Xenon
Bluetooth audio streaming
Bluetooth hands-free kit
Color monitor for navigation system
Comfort seats
Communications Package
Condition: Very Clean
Cruise Control
Darkened rear windows
Daytime Running Light
Driver Airbag
Driver Seat Height Adjustable
El. handbrake
Electric rear hatch
Electronic Immobilizer
ETS electronic traction support
Fog Lights
folding exterior rear view mirrors
Front Seats Height Adjustable
Front Sidebags
Front Side Head Airbags
Hands-free module
Headlamp cleaning system
Headlight Wash System
Heated Exterior Rear View Mirrors
Heated Front Seats
Heated Seats
infrared power doorlocks system
Integrated music streaming
ISOFIX child safety car seat bracket
Keyless entry
Keyless Go
Keyless start
Leather steering wheel
LED daytime running lights
LED headlights
LED rear lights
Limited Edition
Load compartment cover
Metalic
MP3 interface
Multi Function Steering Wheel
Multimedia system
Navigation
Non Smoker Vehicle
On Board Travel Computer
Outside Temperature Gauge
Panoramic powersunroof
Parking assistance camera
Parking assistance sensors front
Parking assistance sensors rear
Passenger Airbag
power side mirrors
Power Steering
Power Windows (front+rear)
Premium Sound Package
Pre Wired For Phone
Quattro (4x4)
radio
Rain Sensor
Rear Sidebags
Rear View Video Camera
Regulation of high beam
Retractable Cargo Cover
Rocker switches
Roof Railing
Roof Spoiler
Self Levelling Suspension
Sensor Lights
Servotronic
Speed limitation device
Split Back Seat
Sports Exhaust
Sports Package
Sports Suspension
Sport Steering Wheel
Start-stop automatic
steering column man./el. adjustable
Styling Package
Summer tires
Tinted Glass
Tire Pressure System
Touchscreen
Traction control
Trunk To Passenger Compartment Opening
USB connection
Ventilated seats front
Xenon Headlights
Note
Herzlich willkommen bei Ihrem freundlichen Autohaus Rink !
Bei uns Kauf ohne Risiko, gerne auch auf Wunsch Küs Gebrauchtwagen Check.
Tüv u. Abgasuntersuchung vor Auslieferung NEU
Service Porsche bei 39000km Neu
Porsche Approved Garantie bis 11/2020
Schwazr Metallic / Leder schwarz
Anhängerkupplung Vorbereitung
Antriebsart: Allradantrieb permanent
Außenspiegel elektr. anklappbar
Außenspiegel elektr. verstell- und heizbar
Fensterheber elektrisch vorn + hinten
Geschwindigkeits-Regelanlage (Tempomat)
Klimaautomatik
Nebelscheinwerfer LED
Scheibenwischer mit Regensensor
Sportsitze (elektr. verstellbar, 8-Wege)
Tagfahrlicht LED
Wegfahrsperre
Zentralverriegelung mit Funkfernbedienung
Adaptive Sportsitze inkl. Sitzverstellung 18-Wege
Dachreling mit Dachleisten
Fahrassistenz-System: Park-Assistent mit Rückfahrkamera
Panorama-Schiebedach elektrisch (4 Glassegmente)
Porsche Communications Management (PCM) mit Off-Road - Navigation
Servolenkung Plus (geschwindigkeitsabhängig)
Sitzheizung vorn
21 Zoll Turbo Räder
BOSE Sound System
Klavierlack
LED Hauptscheinwerfer inkl. PDLS+
Luftfederung inkl. PASM
Parkassistent vor und hinten
Rückfahrkamera
Porsche Entry & Drive
Sitzheizung und Belüftung
Sport Chrono Paket
Tempolimitanzeige
Datenschutzhinweis u. Impressum auf:
www.rink-automobile.de
Bildhinweis:
Alle Fahrzeuge die zum Verkauf angeboten werden befinden sich im
Eigentum der Firma Rink Automobile. Unsere Fahrzeuge werden bei
uns im Hause einzeln fotografiert. Somit können Sie sicher sein, dass
es sich auch immer um original Fotos handelt.
Wir bieten Ihnen folgende Dienst- und Serviceleistungen:
- Individuelle Finanzierungsangebote
- Fahrzeugleasing
- Kulante Inzahlungnahme Ihres Gebrauchtwagens
- Auch freier Ankauf Ihres jetzigen Fahrzeuges möglich
- Bis zu 24 Monate Fahrzeuggarantie möglich
Wir würden uns freuen, auch Sie als Kunde bei uns im Hause begrüßen zu dürfen.
Die im Internet gemachten Angaben sind unverbindliche Beschreibungen. Sie
stellen keine zugesicherten Eigenschaften dar. Der Verkäufer haftet nicht
für Tipp und Datenübermittlungsfehler sowie Änderungen und Eingabefehler.
Bitte überprüfen Sie die Richtigkeit der Ausstattungsmerkmale vor dem Kauf
direkt am Fahrzeug. Zubehörangaben ohne Gewähr. Irrtümer und Zwischen-
verkauf vorbehalten. Diese Anzeige ist als Aufforderung zur Abgabe eines
Angebotes zu verstehen.
* More information about the official fuel consumption and official specific CO2 emissions of new cars can be found in the guide on fuel consumption and CO2 emissions of new cars", which is available free of charge at all sales outlets and at the "Deutsche Automobil Treuhand GmbH" at www.dat.de
Data protection notice
To process your request through webmobil24.com and service providers commissioned by webmobil24.com, your above-mentioned personal data is collected processed, transmitted or used, and - if required for executing or processing the inquiry - transmitted to companies associated with webmobil24.com, to service providers or a partner of webmobil24.com to be processed or used. If data is transferred to countries outside the EEA to the above-mentioned parties and processed there (e.g. for technical storage and processing by the authorised data processing service provider in the US), this is of course done in full compliance with applicable regulations for the protection of personal data. By submitting this form you agree that you may be contacted by e-mail for the above-mentioned purposes. If you do not want your data to be used for the above-mentioned purposes, please contact the above-mentioned supplier.
Sell ââgood pictures vehicles: 36 XXL photos, + slideshow and video on every vehicle possible.

The most important vehicle information at a glance.

Contact person can be used individually or generated from the data of the e-mail response system.

Quality management - Envkv or quality seal are uploaded automatically

Contact person can be used individually or generated from the data of the e-mail response system.

For lovers of detail: adjustment of all features possible.

The way to your dealership: That's how the customer always finds you!