139551983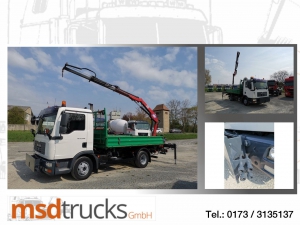 First registration
11/2007
Vehicle type
used vehicle
Transmission
automatic transmission
More information
Loading capacity

5.890 kg
Freight hold measures (L/B/H)

4000 / 2450 / 400
Intern number
+++DUPLIKAT+++
Consumption
Environment badge
Green EPA Sticker
Equipment
4x2
ABS anti-blocking system
air conditioning
CB/radio
Crane
cruise control
Hydraulics
Leaf air suspension
Municipal
Short-distance traffic
trailer coupling
Viewing hood
Note
Abnehmbahrer Heckkran HMF  403 K2 aus 2007, 2 Ausschübe, Hydraulische Anschlüsse auch an der Spitze.Schneeplatte mit hydraulischen Anschlüsse vorne, Hydraulische Anschlüsse hinten.!!!!
Bei Verkauf außerhalb Deutschland (einschließlich EU-Länder) nehmen wir als MwSt-Sicherheit eine Kaution in Höhe von 10 % des Verkaufspreises. Nach Erhalt der unsererseits zu benennenden Belege erhält der Kunde die Kaution zurück!! -Alle Angaben ohne jegliche Garantie & Gewähr. Irrtum, Schreibfehler & Zwischenverkauf vorbehalten.-Non-binding offer.-Intermediate and mistakes excepted. Sale to businesses only.*Keine Haftung für Druck&Schreibfehler*Irrtum und Zwischenverkauf vorbehalten*

Für Export-Kunden erledigen wir Zoll Formalitäten, Zollnummern, und Kurzkennzeichen

---

Netto Export Preis 27.900, - Euro
Inzahlungnahme möglich für alle Fahrzeugtypen, Marken und Baujahre
* More information about the official fuel consumption and official specific CO2 emissions of new cars can be found in the guide on fuel consumption and CO2 emissions of new cars", which is available free of charge at all sales outlets and at the "Deutsche Automobil Treuhand GmbH" at www.dat.de
Data protection notice
To process your request through webmobil24.com and service providers commissioned by webmobil24.com, your above-mentioned personal data is collected processed, transmitted or used, and - if required for executing or processing the inquiry - transmitted to companies associated with webmobil24.com, to service providers or a partner of webmobil24.com to be processed or used. If data is transferred to countries outside the EEA to the above-mentioned parties and processed there (e.g. for technical storage and processing by the authorised data processing service provider in the US), this is of course done in full compliance with applicable regulations for the protection of personal data. By submitting this form you agree that you may be contacted by e-mail for the above-mentioned purposes. If you do not want your data to be used for the above-mentioned purposes, please contact the above-mentioned supplier.
Sell ââgood pictures vehicles: 36 XXL photos, + slideshow and video on every vehicle possible.

The most important vehicle information at a glance.

Contact person can be used individually or generated from the data of the e-mail response system.

Quality management - Envkv or quality seal are uploaded automatically

Contact person can be used individually or generated from the data of the e-mail response system.

For lovers of detail: adjustment of all features possible.

The way to your dealership: That's how the customer always finds you!